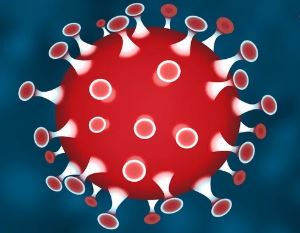 Coronavirus will stay away if we are in the house, Sheikh Mofizur Rahman, District and Sessions Judge, said, "If we are in the house, the corona will be far away." If we are in the house, Corona will not come to us. Corona won't come to you unless you go to Corona. So to avoid Corona, you must stay home.
He said this while addressing a program to distribute of hand sanitizers, masks, liquid soap, and disinfectant spray to prevent coronavirus in three wards of the Satkhira Municipal Meeting on Wednesday.

Satkhira district and Sessions Judge said while at the time of distribution of the at government college ground and old Satkhira. He was the the the chief guest at the distribution ceremony of these items at the Hatkholla intersection on Wednesday morning.
With the help of Dhaka University Alumni Association, Satkhira voluntarily distributed the health protection materials on a voluntary basis. Hafizur Rahman Masum, freedom fighter Subash Sarkar and engineer Abedur Rahman were present at the time. At this time, everyone was asked to be aware while maintaining social distance.
Sheihk Modizur Rahman is the one District And sessions Judge in the Judge Court ofSatkhira who is always dedicated to the distressed people. His dynamic Judgeship is remarkable for Satkhira.No doubt ,he is a contributor for whom are willing to protect themselves from the pandemic Covid-19 coronavirus.