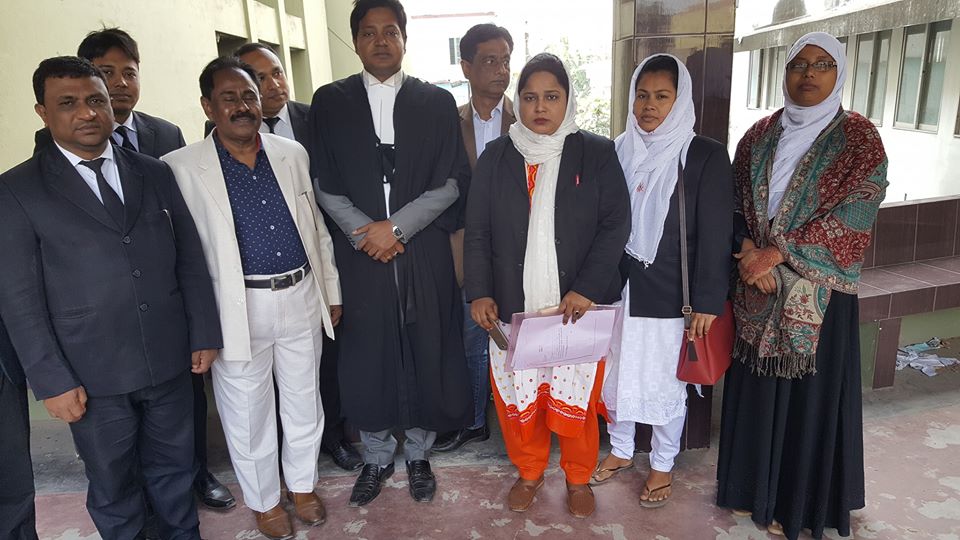 Family Issue
We must explain in our court practice in regards to a family issue. Regarding family issue let us brief about the law. The civil law of Code of Civil Procedure,1908 is not maintainable but Res Judicata and Res Subjudice is adaptable
So we follow the procedure as below:
Suing family suit in the court on behalf of the plaintiffs.
Issuing summons and execution of serving summons
Submitting written statements on behalf of the defendants.
Framing issue both from plaintiffs and defendants
Attending hearing on P H ( Premtory Hearing) and F P H (Further Premtory Hearing) stage.
Participating examination in chief and Cross-examination
We have senior Lawyers for arguments
Through our skilled professional Lawyers, we file appeal matters in order to get relief from our clients. Similarly, we file revisional matters in the revision court both in the District Judge Court and High Court. Besides these we also deal with matters of review in case of any orders or judgments in the same court.
We are only the leading Law firm in Bangladesh dealing family matters cases like as Divorces, Restitution of Conjugal Life, Dowry, maintenance, and Guardianship suit under the guiding Law of The Family Court Ordinance,1985
It is the usual symptoms in Bangladesh that there are lots of family matters arising every day. We the only leading firm taking the matters in order to get relief from our clients.
Our professional experts are at your service on a 24/7 days basis.
Thus we have acquired vast goodwill from our clients which is our only asset to deal with the clients. This is why we are suggesting you to call or contact us for your necessary matters of a family issue. For further details please
get it touch with us
Contact Us for Family Matters